...
Introduction of the advantages of Aluminium sheet for fuel tank
Fuel tanker is a tank-like transportation tool used to carry various liquids, liquefied gas and powdered items, such as gasoline, crude oil, natural gas, alcohol and other flammable and explosive items. The oil tanker itself is bulky, and the transportation The weight of the item increases the risk factor during driving. Therefore, it is necessary to use lightweight materials to make the tank to reduce the weight of the tanker.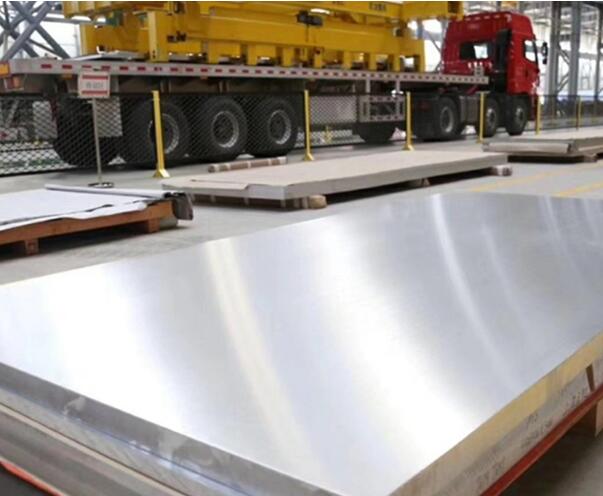 What is the advantages of Aluminium sheet for fuel tank?
First: The anti-corrosion ability is relatively strong. The oil quality of some gas stations is not high and will be mixed with water, which will corrode the fuel tank. The aluminum alloy fuel tank will avoid this problem and will not be easily corroded.
Second: the aluminum alloy material is lighter, which meets the requirements of the lightweight of the vehicle, reduces the weight of the vehicle, and reduces the fuel consumption of the vehicle.
Third: The aluminum alloy fuel tank is safer. In the event of a collision, the iron fuel tank and the plastic fuel tank are more prone to cracking and oil leakage. The aluminum alloy material has strong deformation resistance and is not easy to crack when a collision occurs, ensuring fuel smooth, reduce fuel loss, and ensure the safety of the entire vehicle operation.
Fourth: higher recycling value, better market prospects
Aluminum sheet for fuel tank
Light fuel tank: 5052 aluminum plate, 5083 aluminum plate, 5754 aluminum plate, 5454 aluminum plate, 6061 aluminum plate and 6082 aluminum plate. The thickness of the aluminum plate of the tank is generally 5mm. The larger the tank, the thicker the aluminum plate is to ensure the safety of the tank. Complete The body of the refueling truck is mainly composed of a shell, a wave shield, a nozzle and other parts. Usually 4-6 aluminum plates are welded. Among them, the most important shell part is made of 5083 aluminum plate in H111 state. The side of the notch generally adopts the O state of the same type of alloy, because the O state is softer. The partition part is made of 5083 – O condition. In addition, there are also customers using H111 condition 5454 aluminum plate as the tank.
Specification of aluminium sheet for fuel tank:
| | | | |
| --- | --- | --- | --- |
| Alloy | Thickness (mm) | Width (mm) | Length (mm) |
| 5083 | 2.0-8.0 | 1000-2000 | 2000-12600 |
| 5052 | 2.0-8.0 | 1000-2000 | 2000-12000 |
| 5754 | 2.0-8.0 | 1000-2000 | 2000-12000 |
| 5454 | 2.0-8.0 | 1000-2000 | 2000-12000 |
| 5182 | 4.0-7.0 | 980-2200 | 800-9000 |